SPØR METEOROLOGEN:
Kvifor ser skyene slik ut?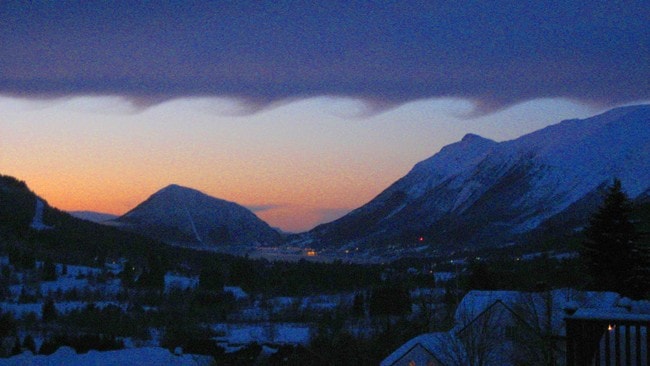 BØLGER: Skyene har namnet Kelvin Helmholtzbølger.
Foto: Inge Brautaset
Kva i alle dager førårsakar denne forma på skyene, spør en yr.no-leser.
Spør meteorologen!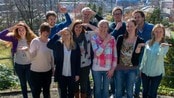 Foto: Kamilla Pedersen/met.no
Inge Brautaset tok bilete av desse skyene i Åmdal på Sunnmøre. Her forklarar meteorolog Haldis Berge korleis de vert danna.
Hei Inge, og takk for spørsmålet!
Skyene som vises på biletet har namnet Kelvin Helmholtzbølger. Desse bølgjene oppstår når ein har to luftmassar med ulik tettleik og eit vindskjær imellom dei.
Når ein har lettare luft oppå litt tyngre luft, og det er forskjell i vindfart, og/eller retninga til dei to luftlaga, kan ein få desse bølgjene.
Der desse to luftmassane møtest oppstår noko som ein kallar grenseflata. Grenseflata inneheld små forstyrringar, som får lufta til å stiga og synka. Det er denne rørsla ein ser på biletet.
Sida atmosfæren alltid prøver å komma tilbake til normal tilstand, har desse skyene relativt kort levetid.
Fjellbølgjer
Nokre andre skyer som dannast på liknande måte er linseskyer eller mandelskyer. Desse blir danna på lesida av fjell eller høgdedrag når det bles kraftig på tvers av fjellet. Luftstrømen settes då i bølgjerørsle.
Lufta blir pressa oppover i bølgjetoppane, der vert den avkjøla, og det vert danna skydråpar. Desse skyene er eit teikn på fjellbølgjer
Helsing frå Haldis Berge